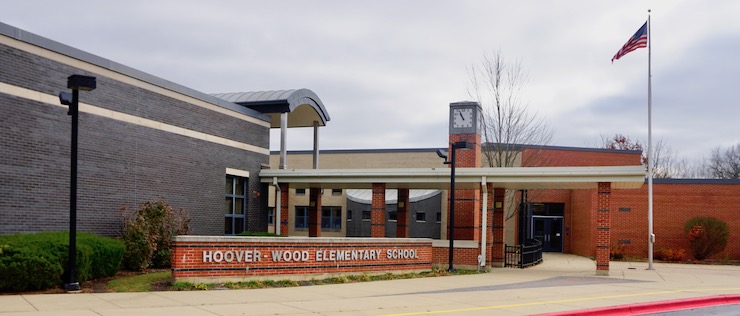 About Us
Hoover-Wood Elementary School
1640 Wagner Road
Batavia, IL 60510
Get Directions
View School Facts
Attendance Line:  (630) 937-8303
Main Line: (630) 937-8300
Gina Greenwald
Principal
contact
History
Our school was named in honor of Eldora Hoover and William "Bill" Wood. Both were prominent educators in the District for many years and were recognized for their important and long-lasting contributions to Batavia schools and the community.
Following her years of teaching in Batavia, Mrs. Hoover continued her teaching outreach through her work as volunteer aide in the District reading program and her work as a community volunteer helping immigrants learn to speak English.
Mr. Wood, who was Mrs. Hoover's foster son, came to Batavia after World War II and worked as a teacher and then principal of J. B. Nelson School for 27 years. He was active in the community and served as commissioner on the local police and fire boards, as patron of the Batavia Public Library, and a charter member of the Batavia Historical Society.
Hoover-Wood Elementary School was completed, opened, and commemorated to Mrs. Hoover and Mr. Wood on August 28, 2001.